Data Entry | Insurance Claims Processing | Mailing list compilation, Address Cleaning and Verification | OCR / ICR | Web-Mining / Data Capture from web-sites | Back Office Operations | Data Conversion | Personalized Mailing | Search Engine |Rankings and Optimization | Proof Reading
Mailing list compilation, Address Cleaning and Verification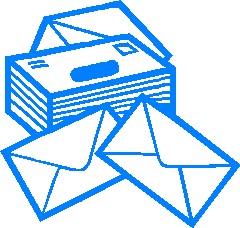 We specialize in compiling mailing list, address cleaning and verification of all complexities from variety of sources ideal for electronic consumer and business lists. We also undertake jobs requiring updating or validating an existing database.
ODP can process the information and setup your mailing list data to meet your exact field requirements.
Our services include:
Data Entry
Splitting or combining fields such as the Contact Name or the City / State / Zip.
Format Zip Codes and or Phone Numbers the way you want them for easy readability
De-dupe and re-sort the file to save postage and waste of mailing pieces.
Drop records with missing address components
Convert to and from combined fields (City, State ZIP - Last Name, First Middle etc.) into separate database columns.
Insert or remove fields - record counters - pad information, etc...
We can compile mailing list from:
Printed Directories
Collecting data from Internet
Electronic Documents
By cleaning raw data
Our address cleaning services include:
Street, City, State verification
Zip Code Validation
Gender Identification
Removal of duplicate items
Removal of unwanted characters, punctuation marks etc.
Standardization of addresses as required by Postal Deptt.
Spelling and layout errors
Our database creation services comprises of:
Create database of existing records
Keeping track of new documents
Creating an index of the records
Incorporate the changes in the database as per established parameters.